Following the devastating earthquakes that struck Turkey on Monday morning, Ghanaian star Christian Atsu was rescued from the rubble alive and unharmed after spending 26 hours beneath the debris.
This was confirmed by Hatayspor Vice President Mustapha Ozat in an interview, showing that the team's sporting director is still missing.
"Christian Atsu was taken away hurt. Taner Savut, our director of sport, is regrettably still buried.
The Ghana Football Association (GFA) has also acknowledged hearing about the 31-year-recovery old's and urged people to keep the former Chelsea winger in their prayers.
The GFA sent a message on social media stating, "We've received some positive news that Christian Atsu has been successfully rescued from the rubble of the fallen building and is undergoing treatment."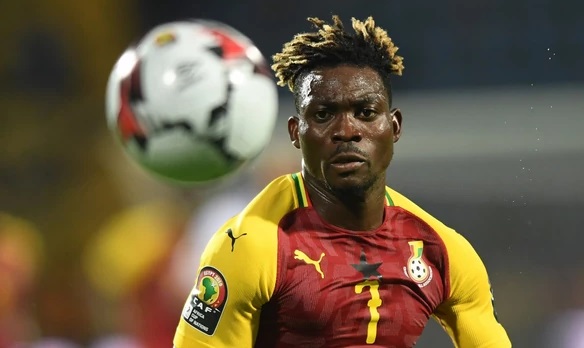 "Let's keep praying for Christian,"
Joy Sports was informed by Turkish reporter Yagiz Sabuncuoglu that the winger's health is now being checked.
It's excellent news, but we're monitoring his health because when someone is pulled from the ruins, it usually means they haven't had anything to eat or drink.
"Consequently, the individual's health is crucial following the rescue. We are following up with the hospital because of this.
Christian Atsu joined the Turkish Super Lig team Hatayspor in September 2022 on a one-year contract, but it wasn't until Sunday's match against Kasimpasa that he scored his first goal.
Background
More than 5,000 people were killed while they slept and several others were trapped by a strong earthquake that slammed south-eastern Turkey, close to the Syrian border.
According to the US Geological Survey, the 7.8 magnitude earthquake occurred in the city of Gaziantep at 04:17 local time (01:17 GMT) with a depth of 17.9 kilometers (11 miles).
A second earthquake with a magnitude of 7.5 struck the Elbistan district of the Kahramanmaras province hours later.
Over 3,500 people have passed away in Turkey and 1,600 in Syria thus far.